The Preferred On-Site Property Manager
"Take it from a guy who managed his own unit for 10 years...RHA is the only property manager that couples a handsome profit year over year without any additional effort or headaches associated with owning and managing a vacation rental. I used to spend my vacation running to the hardware store and spending all my spare time maintaining my unit. Now when I come to Maui, I sit back, relax, and enjoy my time at the Mana Kai, while RHA does all the work" -- Jim Nugent, Owner - 512.
BECOME A RESORT HOTELS ASSOCIATES, LTD. LIMITED PARTNERS
Before considering managing your Mana Kai Maui (MKM) condo as a vacation rental yourself with VRBO or outsource to any other property management company, take a close look at the Resort Hotels Associates Limited Partnership (RHA) the preferred on-site Property Manager for MKM owners. 52 owners currently entrust the management of their condo to RHA. Why? The key to their success stems from building a loyal customer base that returns year after year to experience what has become their home away from home. The RHA staff prides themselves by ensuring each guest is welcomed into the Mana Kai Maui Ohana ("family") during their entire stay. RHA maintains an AAA - 3 Diamond rating which guarantees that guests experience daily maid service, an on-site maintenance team for emergency repairs, and daily linen and towel services. No other management company or owner can provide such a high level of customer services because no other management company is located on-site to respond to your guests every need.
Key benefits to RHA Limited Partners
• No Management Commission or Fees - Partnership profits are split amongst LPs equally. There are no fees or charges for management services.
• Site Specific Marketing - Unlike any other management company, the RHA focuses exclusively on marketing one property...yours. Over 40% of RHA bookings are made directly with RHA, maximizing the profit to the owners by minimizing the need to pay commissions or fees. The manakaimaui.com website supports multiple languages as well as mobile, tablet, and social media. Additional marketing is leveraged through travel agents, wholesalers, and through TripAdvisor, Expedia, and other online-travel websites. There is no better marketing platform for your MKM condo than RHA's.
• Highest Occupancy All Year Round- By offering 3 types of rooms, standard at different price ranges to our guests, RHA can say yes to most reservation requests. As a result, RHA occupancy is over 82% during peak season and averages over 76% year round.
• Exclusive Owner Website- Access to rental program website (www.manakaimaui.net) containing valuable owner information. Once you become an owner, this information and password will be given to you.
• Monthly Newsletter – A monthly newsletter (Trade Winds) is distributed monthly via eblast and regular containing rental revenue draws, updates and message from our General Manager.
• 14 days of complimentary use - get paid to stay in your own unit. And if you want to stay in your unit longer during the year, discounted owner's rates keep your out of pocket expenses as low as possible while still allowing you to participate in the profits of the partnership.
• No charge amenity repair or replacement - You won't get nickel and dimed when RHA manages your unit. Minor repairs such as cleaning, painting or furniture repair along with amenity replacement and upgrades such as TVs, toasters, dishes, and linens are included up to $750 per item.
• On-Site Laundry - RHA manages our own laundry department for all linens and towels. RHA provides guests clean sheets, linens, and beach towels daily and in a convenient and cost-effective fashion.
• On-site Maintenance Staff - The maintenance team can respond promptly to any repairs or problems keeping your unit operational and generating revenue year round.
• Owner's Referral Commission - Does your management company ever pay you when you refer a client? RHA pays a 15% commission back to you, the owner, when you refer a guest to stay at the MKM.
• Daily Housekeeping - Housekeepers are able to look out for damages daily to ensure that guests are having a good experience and to keep wear and tear on your unit to a minimum - keeping more profit in your pocket.
• Limit losses during AOAO renovation projects - Upcoming spalling repairs may take your unit out of service for several days or weeks during the repairs. That's revenue you will never receive. RHA limited partners continue to benefit from profits while their units are not available.
• Taxes are easy - GET and TAT taxes are paid by RHA as they are incurred. As with any partnership, you receive a K-1 at the end of year itemizing your share of the partnership returns. Any capital expenditures are itemized for your tax preparer.
• Monthly Statements - you receive a monthly statement around the 20th of the month that includes your share of the profits from the prior month, referred to as the owners draw.
• Utilities and AOAO Maintenance - utilities and the AOAO Maintenance Fees are paid by RHA on behalf of the limited partners.
• Added Value Guest Amenities - Owners and guests receive complimentary passes to Power House Gym and discounts at Five Palms, Zacks, and The Surf Shack. Guests can also reserve a rental car through our reservations office.
RHA Limited Partners have seen record returns over the past 5 years. Stop by the front desk and/or contact our Recruiting Committee. Get your MKM unit in the RHA rental pool today!
~ RECRUITING COMMITTEE ~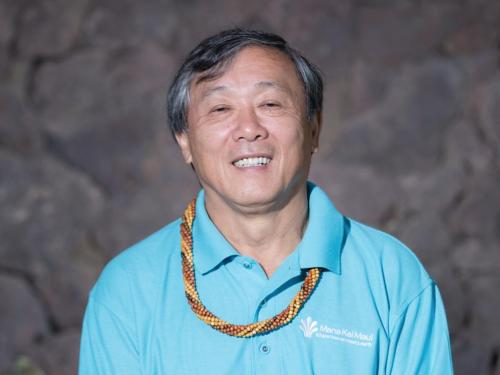 Winston Chinn
General Manager
(808) 879-6222
winston@manakaimaui.com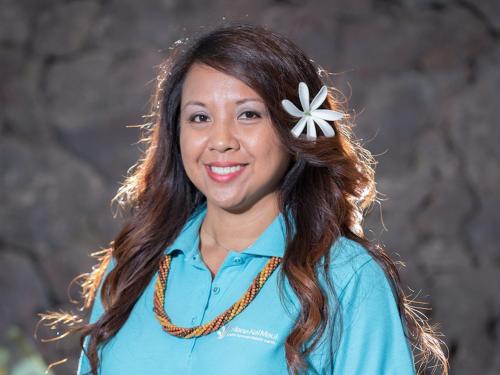 Juliet DeGuzman Calpo
Director of Sales & Marketing
(808) 879-1561 ext. 233
juliet@manakaimaui.com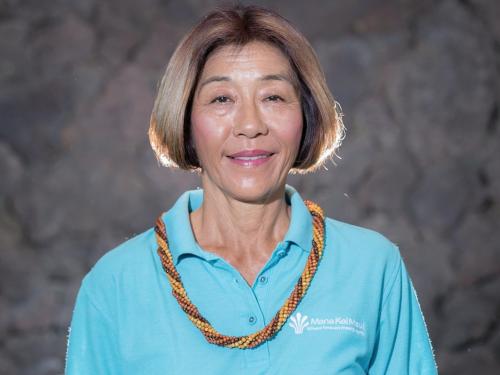 Jenny Arakaki
Accounting Supervior
(808) 879-1561 ext. 266
jenny@manakaimaui.com